From Ace of Spades
That's Drudge's headline. Drudge also has funny flashbacks about Reid's troubling history of Mysterious Injuries. He reports the injuries with Doubt Quotes, suggesting something may be amiss.
Senate Democratic leader Harry Reid is in a Las Vegas hospital following injuries sustained while exercising at home.A statement issued Friday by Reid's office said doctors expect a "full recovery."
"A piece of equipment Senator Reid was using to exercise broke, causing him to fall and break a number of ribs and bones in his face," according to the statement.
Can you think of a fall that causes you to break your face and ribs, but not, somehow, an arm or wrist?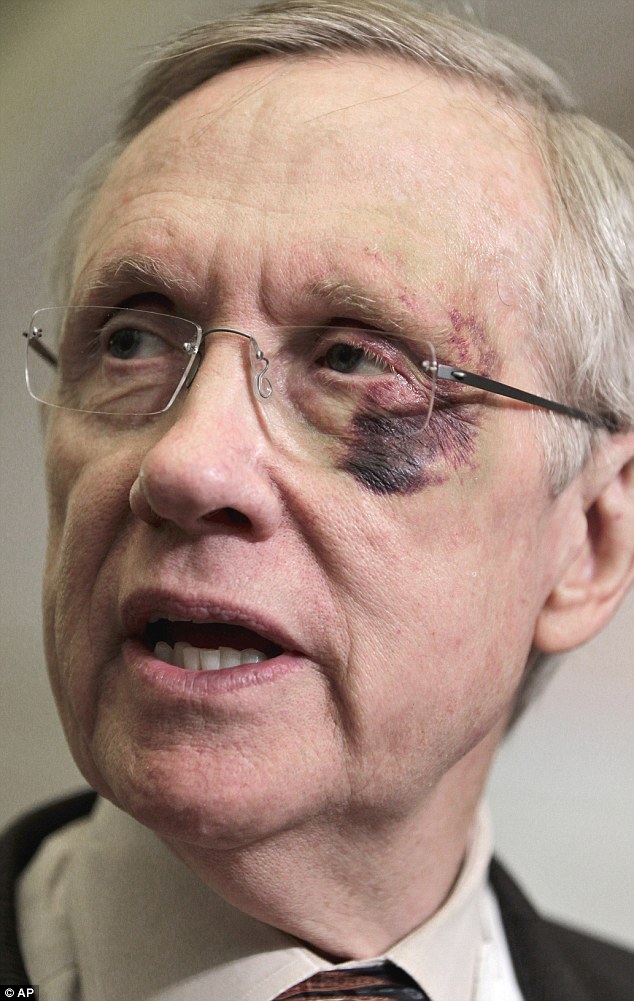 (c) AP. Found at The Daily Mirror.
The Daily Mail notes this is Reid's second "exercise-related accident"
in three years.
Supposedly, three years ago, he was out jogging and "dislocated his shoulder."
What the hell is going on here?
Spousal abuse?
Used at marked deck?
Fight Club?